This course is of three years duration and is affiliated to PunjabTechnicalUniversity. This is the first level course in Business Administration. The scope of the course covers Business Administration, Business Accounting, Business Correspondence and Information Technology. The course has high employability rate. Students are groomed to become future managers in various areas like Marketing, HR, and Finance etc. It is also a stepping stone to MBA.

This is an undergraduate degree course where students are exposed to the entire gamut of computer applications. The scope includes familiarization with the latest developments in field of IT industry. The students develop sound practical skills that enable them to successfully handle all the problems which may crop up in the field of computer systems and applications. These graduates can start their careers as Junior Programmer and get promoted to the post of Senior Programmers & Project Managers in the IT sector. Those who wish to further their studies can opt for MCA, M.Sc.IT, and MBA etc.

B.Sc. (Agriculture), affiliated to Punjab Technical University is a four year degree course. This degree provides the comprehensive Knowledge to the students about field like management of agriculture in a professional way. There is a complete balance of theory and practical in the curriculum. India is an agricultural based economy and therefore this degree has high scope in the present times and also in future. The career of the students is surely bright as there are number of job opportunities in private and public sector. The demand for trained professional right after this degree is high.
The entertainment industry is vast and ever expanding with unbounded ability to absorb talented man power. The course centres on digital video production and the creative applications that relate to the production of film and television programmes. It examines the use of current technology for video production in general and digital filming in particular. The use of computers for editing, mastering special effects and post-production are important elements of the course. On successful completion of this programme, students would be able to: produce and manage assets in a variety of media (text, image, animation, sound, and video); use a variety of technologies employed in the entertainment industry and work effectively in sound and video studios. B.Sc. MEFT is an ideal career option for creative, imaginative and innovative students.
A degree in Animation and Multimedia Technology will prepare students to become successful animation & graphic designers. Professional quality equipments are used to train the students. A Bachelors degree in Multimedia would open a number of career options in television, video game design, motion picture industry and the software industry. Students learn how to: create and handle images (drawing and photographic); produce computer animation (2D and 3D); create websites; design and produce commercial software widely used in the environment. An ideal option for the brilliant and bright students who are aesthetic and creative.

PTU has come up with a new program, B.Com Professional course in order to eliminate the existing knowledge and application gap of the students who do the conventional B Com. the course is so designed as to cater to the industry requirements and professional development of the students. The curriculum includes the analytical study of financial and management accounting along with practical training on tally system of accounting and IT. The course will enable the students to join the industry or service with a well grounded knowledge abundant practical experience of the software that are commonly in use in industry and in commercial activities.

The program is of two-year duration, with an intake capacity of 60 students. The program is AICTE approved. An MBA is one of the sought after degrees today because of its high demand in business and administration. The core courses in the MBA programme are designed to introduce students to different areas of business such as planning, organizing, sales, marketing, human resources development, operations management, accounting etc. Students are put through a rigorous learning programme that is application oriented. Guest lectures, seminars, workshops and presentations supplement class rooms teaching. Industrial visits and industrial training ensure that students regularly relate theory with practice.
The seats available in different disciplines as sanctioned and approved by PTU are given below.
Sr. No.

Discipline

No. of Seats

Eligibility Qualification

1.

Bachelor in Business Administration (BBA)

120

10+2 (Any Stream)

2.

Bachelor in Computer Application (BCA)

120

3.

B.Sc. Animation & Multimedia Technology

60

4.

B.Sc. Multimedia Entertainment & Film Technology

60

5.

B. Com (Professional)

60

10+2 (Commerce with 33% marks)

OR

(45% marks for other streams)

6.

B.Sc Agriculture

60

10+2 (Medical & Non-Medical with 50% Marks)

7.

MBA

60

Graduation in any stream with 50% marks
This course has been designed to provide necessary education and training in the art and craft of screen presentation.
The students are provided with the professional grade analog and digital television cameras during the training as well as the production exercises.

Video Editing, which is essentially assembling of film and television programs, is a creative activity. The entire process of creative television art lies in the techniques of editing.

This course of study is a judicious mix of theoretical instructions and extensive practical exercises. The course on Still Photography has been designed to prepare the students to take up still photography as a vocation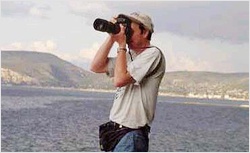 News reader is a person that presents a news show on television, radio or the Internet. To be a good news reader one need to seek one-on-one coaching or mentoring to develop certain qualities.

Radio Jockeying is an exciting, promising and challenging career for those who have a passion for music. It is the only profession in which one may be recognized by their voice.

A cinematographer is the one who does the job of photography with a motion picture camera. The cinematographer selects the film stock, lens, filters, etc., to realize the scene in accordance with the intentions of the director.
---
It is the process of using the computer and specific types of software to combine text and graphics to produce documents such as newsletters, brochures, books, etc.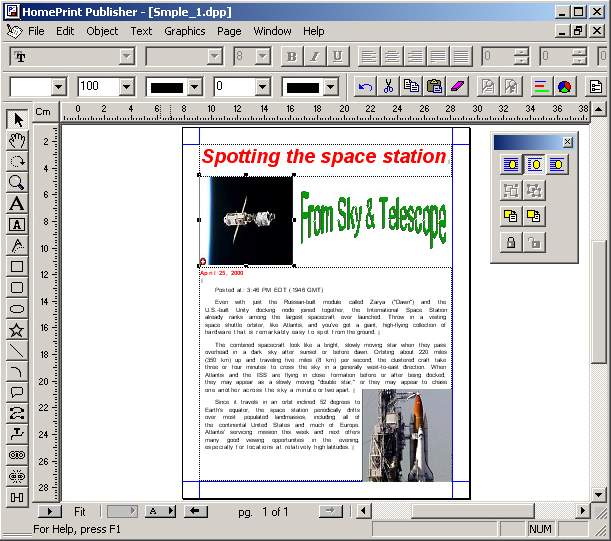 Website designing is an art and a science. Creative minds can, through this process, create a single Web page or entire Web site.
It is also related to the website design industry. It is a combination of animated buttons, rollover images, logos, banners, sounds etc.
It is the process of editing video footage, special effects, graphics, audio, sound recordings etc. Video editing simulates motion picture film editing with the use of non-linear and linear editing systems.
It is an industry where one works in a television channel or a production house. In brief, it is a combination of animation (like video clips, animated backgrounds) and graphics (like special effects, rapid images, sounds ) etc.
Multimedia Author is a person who works on a multimedia presentation for a company or as per the client needs. Multimedia presentation is a visual presentation which includes the rapid images, graphics, logos, backgrounds, clips and sounds etc.
Character design refers to a cartoon life. It can be 2D or 3D. After the completion of the paper work we need to scan our paper work to computer.